Professor. Author. Speaker. Historian. Lecturer at Berkeley. Oprah Book Club choice for Women's History Month. Welcome to the exciting cover for WHAT'S THE SCORE?, my latest book. This long-awaited women's sports volume from the Red Lightning imprint at Indiana University Press may be ORDERED NOW at https://iupress.org/9781684351800/whats-the-score/.  I'll be speaking in late September at the International Tennis Hall of Fame, in celebration of 50 years since Bille Jean King's historic victory! My 2021 book, a poetry collection from Headmistress Press, is also available: EARLIER HOUSEHOLDS, with cover image is by esteemed photographer Donna Gottschalk. Order from https://headmistress-press.square.site/. Many of my new articles out now address Olivia Records' 50th anniversary; I am once again teaching a seminar on the history of the women's music movement at UC-Berkeley.
Proud to have planned the first-ever Library of Congress exhibit on the women's music movement, which was on display from January to April 2017 The accompanying lecture (March 8, 2017) is available online: click on the link "Soundwaves of Feminism," on right side of the page.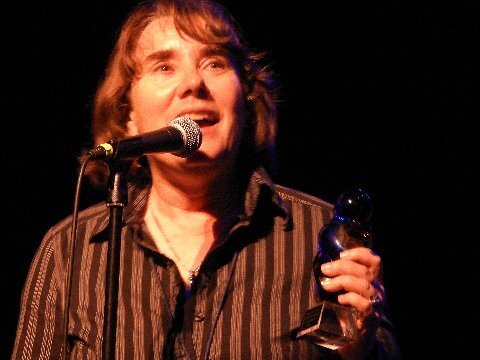 My book THE FEMINIST REVOLUTION is an overview of women's arts and culture in second-wave feminism, for Smithsonian Press.
Tommy Two Shoes literacy project made my children's anti-bullying book, BIG AND STONG...I BELONG! their choice for free distribition to first-grade schoolchildren in Arizona.

Recent book: SAPPHO'S OVERHEAD PROJECTOR, the sequel to SAPPHO'S BAR AND GRILL. Nominated for a "Goldie" (a Golden Crown Literary Society award) in fantasy/science fiction; top review in Lesbian Review of Books.

Working hard in the Olivia archives as their official historian, and transferring a sample donation of albums and images to Smithsonian Library and Smithsonian Folkways archives.

From January through April, 2017, my exhibit on the women's music movement of the 1970s/80s was on display in the Great North Hall of the Library of Congress. Three 42 x 22 agile cases showcased a timeline of artists, albums, concert photos and cassettes.


I moved to California to continue archiving the women's music movement with Bay Area resources and Olivia artists. While teaching at UC Berkeley and at Sain. Mary's College, I've continued working with the Smithsonian and Radcliffe's Schlesinger Library on the legacy of women's music festivals. So grateful for my ongoing relationship with Radcliffe and Harvard.

January to April 2019 found me traveling around the world as faculty aboard Semester at Sea's spring global voyage to 11 countries. This was my third tour as SAS professor of global feminisms.
My thirteenth book, THE DISAPPEARING L: erasure of lesbian spaces and culture, is available from SUNY Press: www.sunypress.edu. I appreciate the support I had from a Hedgebrook residency, on Whidbey Island (in Puget Sound, near Seattle), where I wrote for ten stirring days in the cottage which has also hosted Gloria Steinem, Dorothy Allison, Alison Bechdel, Sarah Waters, Carolyn Forche, and Naomi Shihab Nye. I'll be offering an onlinr workshop through Hedgebrook in February 2022.

Older news:

WOMEN'S HISTORY FOR BEGINNERS is unstoppable! After taking second prize in the New England Book Festival, I also received a fan letter from First Lady Michelle Obama, on White House stationery, thanking me for donating a copy of WHFB to the White House. C-Span Book TV made this their Book of the Month.


Please also check out my earlier author interview on C-SPAN Book TV, available at http://www.c-spanvideo.org/videoLibrary.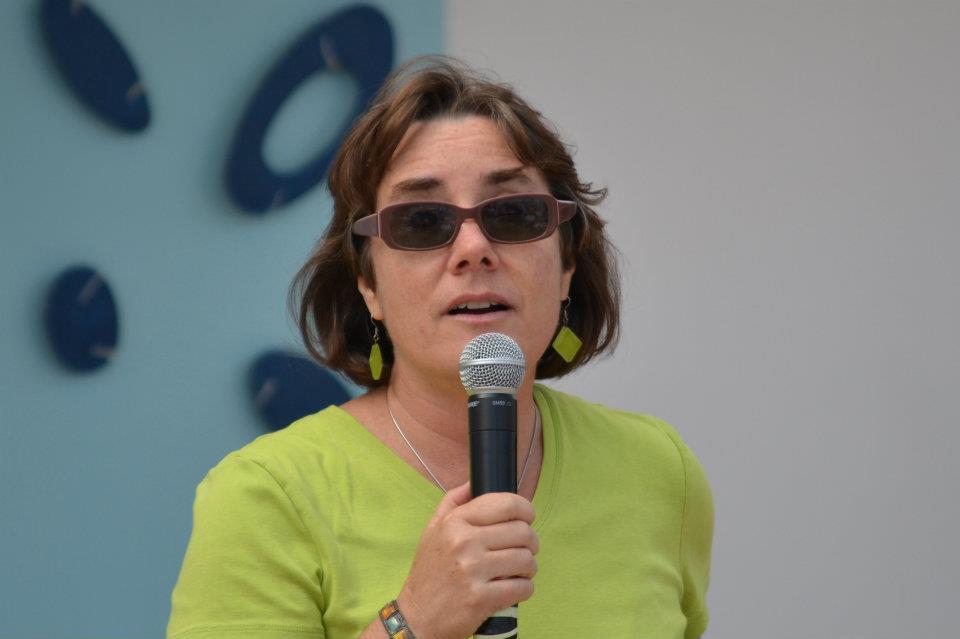 FILM APPEARANCES: "If Women Ruled the World" (dir. Richard Karz) "Contact" (dir. Robert Zemickis); "Out of Season" (dir. Jeanette Buck); "Radical Harmonies" (dir. Dee Mosbacher); "Speaking Our Minds" (Dir. Courtenay Singer); "The Coat Hanger Project" (dir. Angie Young.)

PLAYS: "Passing," "Revenge of the Women's Studies Professor."

ADVISORY BOARDS: The National Women's History Museum; Rainbow History Society of Washington, D.C.; National Women's Music Festival; Bay Area Lesbian Archives; Women's Studies Steering Committee, Georgetown University; Women's Studies Curriculum Committee, George Washington University; senior research fellow, Global Women's Institute, George Washington University.

ARCHIVAL WORK: Field notes and taped interviews from 30 years of festival culture are willed to the women's special collection of Schlesinger Library at Radcliffe; collected student publications from the 1970s have been archived at Carolina Friends School for public use.
ABOUT BONNIE MORRIS:
Bonnie J. Morris is a women's history professor and the author of eighteen books. Born on Mother's Day, 1961, she attended an international elementary school in West Los Angeles, participating in peace vigils with her parents from a very young age. After her family moved to North Carolina, she graduated from the Carolina Friends School, and then earned a B.A. in Jewish history from American University: the first student to complete a minor in Women's Studies at AU. She earned her Ph.D. in women's history at Binghamton University in upstate New York in 1989, soon thereafter joining the faculty of Harvard Divinity School and teaching for Semester at Sea. From 1994-2017 she enjoyed two half-time positions teaching for both George Washington University and Georgetown University in Washington, D.C. Courses included Approaches to Women's History, Gender and Athletics, Women and War, Lesbian History and Culture, and Introduction to Women's Studies.

Dr. Morris began keeping a journal, handwritten in fountain pen ink, at age twelve, and has now filled 190 300-page volumes. Her public writing career includes essays published in over sixty anthologies of women's writing; a one-woman play performed in seen countries; and fourteen years with Mothertongue, D.C.'s spoken-word stage for women. Her essays have appeared in Comstock Review, Curator, the Chronicle of Higher Education, Del Sol, Gastronomica, Harvard Gay and Lesbian Review, Lilith, Memoir, Ms., Quiddity, Travelers' Tales, and the Washington Post.

Seven books won national prizes. Three were finalists for the Lambda Literary Award: Eden Built By Eves (Alyson, 1999); Girl Reel (Coffee House Press, 2000); and Revenge of the Women's Studies Professor (Indiana University Press, 2009.) Girl Reel also won the ForeWord national prize for LGBT nonfiction. Women's History for Beginners took second prize in the New England B0ok Festival; The Schoolgirl's Atlas won the Finishing Line Press New Voices prize for a first volume of poetry by a woman writer. Sixes and Sevens won the Bloom prize for LGBT nonfiction.

An Exam Leader for the AP U.S. History Exam, Dr. Morris has been a lecturer for Olivia Cruises and the global Semester at Sea program. She is now a consultant for Disney Animation, the Global Women's Institute, the American Psychological Association, Pacifica Radio Archives and the U.S. State Department's Academy for Educational Development, as well as contributing to Huffington Post.

"When do I write? In the cracks, the nooks & crannies, the superlative fissures, the creased paper trails begging for my ink."